Congress Needs to Protect TV Viewers NOW!
Tell lawmakers to SAVE your TV channels and support STELAR!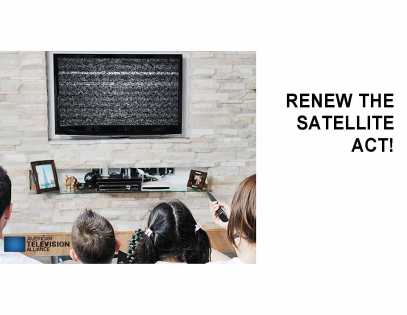 Congress must reauthorize STELAR – the Satellite Television Extension and Localism Act – in 2019 or over 800,000 satellite TV subscribers will lose access to their broadcast TV channels. This means you may miss your local news, pro and college football games, award shows and other popular network programming.
If STELAR expires, greedy broadcast executives in New York and Los Angeles will have free rein to gouge TV consumers like you. Act now and tell your Member of Congress to protect your TV shows!
First, Enter Your Zip Code